In the sixties, I dressed up. I sewed loose dresses. One that I felt particularly good in sported an inverted pleat from a yoke, in yellow, with a red paisley design. Cool, huh?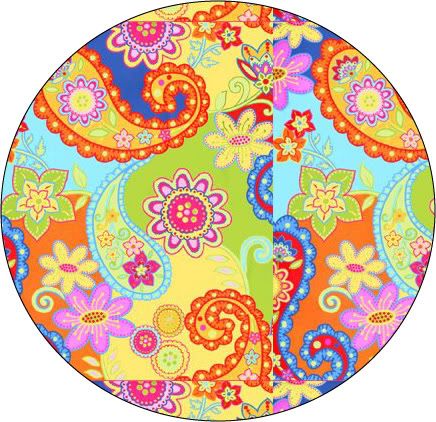 In the seventies, I dressed down. I wore cut-off army pants and men's plaid shirts as I attended college classes.
In the eighties, I wore big shoulder pads, like everyone else.
In the nineties, I wore flowy rayon dresses to see clients.
In the last few years, I wear simple classics—capris, black jeans, little t-shirts.
If you're a woman over fifty-five, do you remember wearing acrylic knit pantsuits? Remember the first knit fabrics in the late sixties, polyester doubleknits, which meant we didn't have to iron anymore? Did you wear cotton suits made with small flowered fabric? I have a picture of three of us on a high school field trip in the late sixties. We look like triplets in our rounded lapel jackets and skirts.
Used to be we all wore the same style of dress, the same height of hem, and the same sort of winter coat. Somebody might wear a flowered suit today, but it's one of many choices. At the Academy Awards I saw many draped, solid color dresses, but they were all draped in different ways.
God gives us many choices. Some lead to beauty and truth. Some to consequences we regret. Fashion choice, within the boundaries of modesty, is just fun. (Except for many who produce the garments for us Americans…but that's a thought for another day.)
Let's continue to strive to make choices in every part of our lives that produce Godly consequences, without regret. Yellow, with red paisley? Never again.
Father, for Jesus'glory, work in us the will to do your good will.